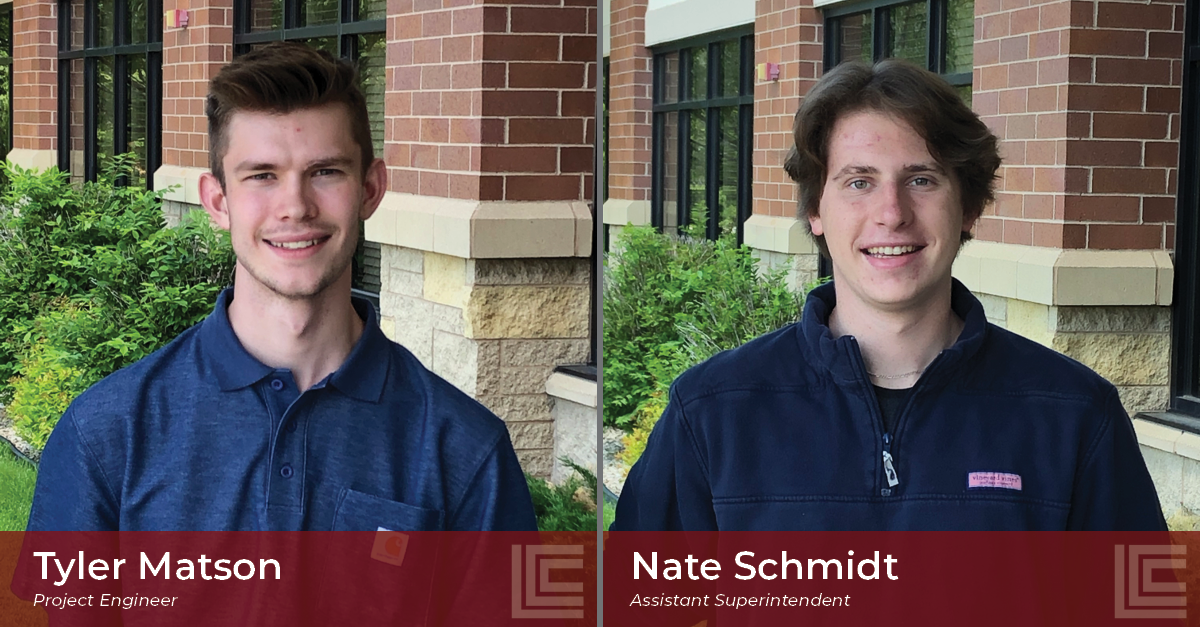 We are excited to announce that both Nate Schmidt and Tyler Matson have officially accepted full time positions with Loeffler Construction & Consulting! Nate and Tyler started last summer as interns prior to finishing up school this Spring. Graduating with a BS in Construction Management from Dunwoody Technical Institute, Nate will be joining our field team as an Assistant Superintendent. Tyler, hailing from the University of Minnesota – Twin Cities, will be joining us as a Project Engineer. We congratulate them on their exciting accomplishment!
Throughout the summer of 2020, they were instrumental in helping projects like the UMN Campus Wide Roofs, Lake Marion Elementary School Addition, and the Mino-Bimaadiziwin Apartments run smoothly.
Here at Loeffler, we understand the importance and value of nurturing the next generation of leaders in the construction industry. Our internship program provides hands-on experience working with industry leaders both in the office and in the field. Loeffler offers internships in a broad range of areas including preconstruction through construction and close-out, estimating, scheduling, quality control, engineering, presentations, marketing, and administration and involve our interns within teams and current projects. Next week, we will introduce our Summer 2021 intern. Stay tuned!