Loeffler Construction & Consulting is always looking for individuals that embody our motto: Integrity Built. If that speaks to you, we want to meet with you!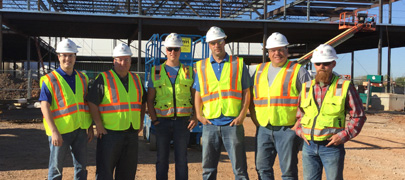 Open Positions
We're a company built around trust, transparency, and teamwork, and we're always looking to add talented, hard-working individuals to our group.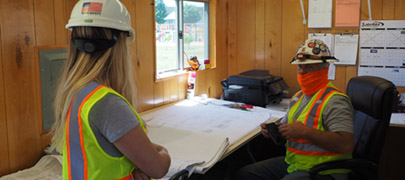 Internship Program
Promising futures begin at Loeffler. We understand the importance and value of nurturing the next generation of leaders in the construction industry. Our internship program provides hands-on experience working with industry leaders both in the office and in the field. We involve our interns with project teams, actual projects, and many of the services we provide.
We are committed to transferring our knowledge and excitement about how rewarding a career in the construction industry can be. We offer internships in a broad range of areas including preconstruction through construction and close-out, estimating, scheduling, quality control, engineering, presentations, marketing, and administration.
Loeffler has offered full-time positions to many of our interns.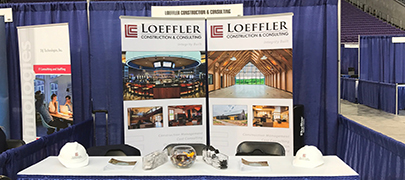 Career Fairs
Loeffler enjoys being a part of student growth and developing the future of our industries' workforce. As part of this mission, we meet many exceptional hires, interns, and entry-level employees at career fairs. Usually, we attend career fairs in the fall and spring and will post those events here. Please stop back to check out in-person and virtual opportunities.