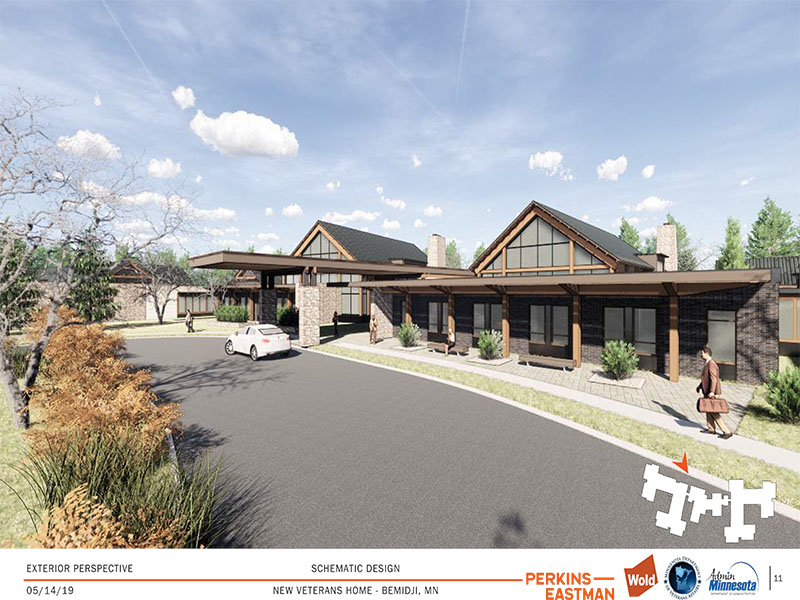 Loeffler Construction & Consulting is excited to be a part of the development of the three new State Veterans Homes located in Bemidji, Montevideo, and Preston, MN. We will be working on the design team alongside Wold Architects and Engineers, and Perkins Eastman as the Cost Consultant for the projects.
Funding was allocated by the State of Minnesota for the three new Veterans Homes during the 2018 Legislative Session. Back in December of 2018, a series of community meetings were held in each of the three regions to review timelines and predesign.
Each respective city has been advocating and fundraising for years in hopes of bringing one of these facilities to their community, so receiving funding for these projects was a sigh of relief for many.
The Minnesota Veterans Homes are designed to serve those who served our country, as well as their families. Creating a community based on quality health care, trust, dignity, and sharing is the core mission of these homes.
Loeffler is proud to provide cost consulting services to help provide housing and quality care for those who served our country.