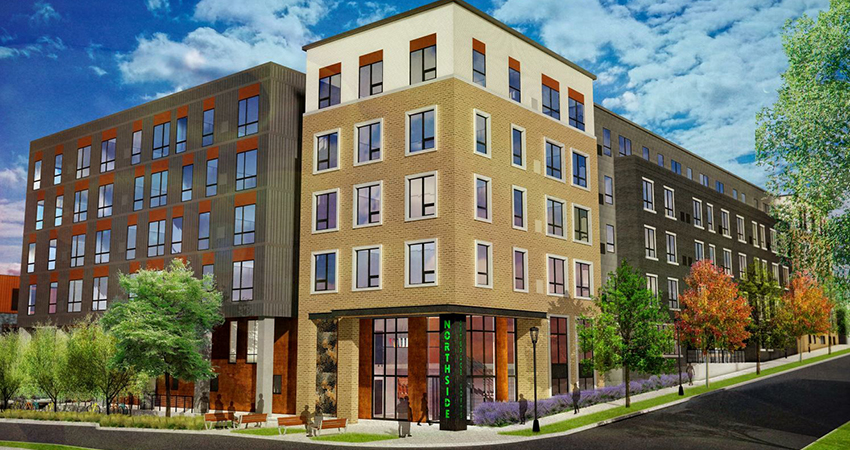 More than a year ago, Wellington Management and Artspace thought they had worked out a solid redevelopment plan for a full block in the Bassett Creek area of Minneapolis, just a short walk from a future light rail station, but when a high water table was discovered on site, a revision was needed to redesign the planned 50,000 SF of commercial space and 110 apartments.
The Northside Artspace Lofts project, slated to start construction this fall, will create a new, 5-story, LEED Silver designed building located on the north side of the block at 212 James Avenue North in Minneapolis. The project will include 2,500 SF of first floor commercial space to be rented by Juxtaposition Arts, and 100 affordable live/work apartments for residents earning 60% or below of Area Median Income (AMI). Many of the units are 2 and 3 bedrooms to accommodate families and multi-occupant households. The project will be rich with amenities available to all residents, including a large gallery at the main entrance, community workspace, community gathering areas, outdoor arts engagement and child play areas, and underground parking.
Loeffler Construction is proud to continue our work with Artspace Projects Inc. on the Northside Artspace Lofts project. For more information on the Bassett Creek Redevelopment plans, check out the April 5th Article in Finance & Commerce!