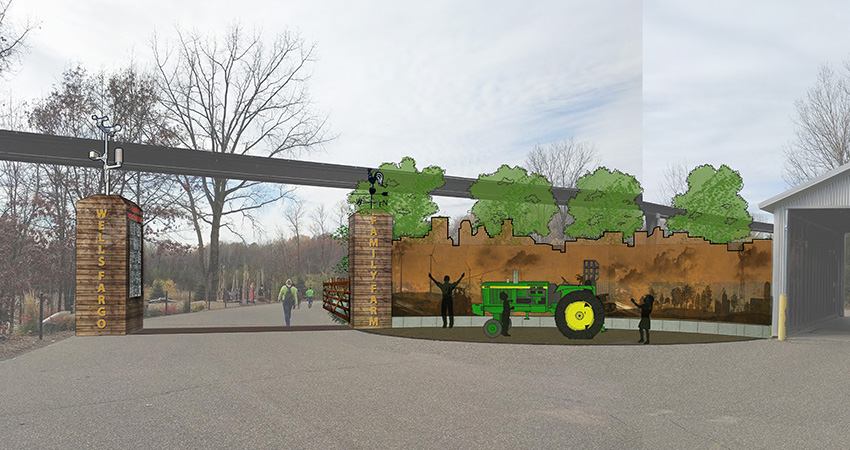 The Minnesota Zoo's seasonal Wells Fargo Family Farm opened in the summer of 2000. It is a working farm to help connect Zoo guests with Minnesota's prominent farming heritage. Activities include daily cow milking demonstrations and a goat contact yard, as well as opportunities to engage with pigs, horse, chickens and more. The Farm opens each spring with the popular Farm Babies event and remains open through each November.
Construction on a new gateway structure, designed by LEAP design works, is currently in progress and is scheduled to complete in early summer 2018. Along with welcoming Zoo guests to the Farm, this structure will also depict a historical timeline of farming in Minnesota, including what farming may look like in the future.
Please check out our work in progress as you visit the farm babies opening this weekend – March 24-25, 2018!