We are excited to officially introduce our summer 2022 interns! We offer our warmest welcomes to Alyssa Saralip and Blake Zimmel, we're glad you're on our team. Learn more about our Alyssa, Blake, and our internship program:  
Meet Blake! Blake just finished up his junior year at Minnesota State University – Mankato, where he is currently pursuing a degree in Construction Management. His passion for the construction industry can be attributed to his genuine interest in watching plans come to life as projects progress through all stages of the project lifecycle. He's most looking forward to jobsite visits and gaining hands-on experience outside of the classroom. We're glad you're on board, Blake!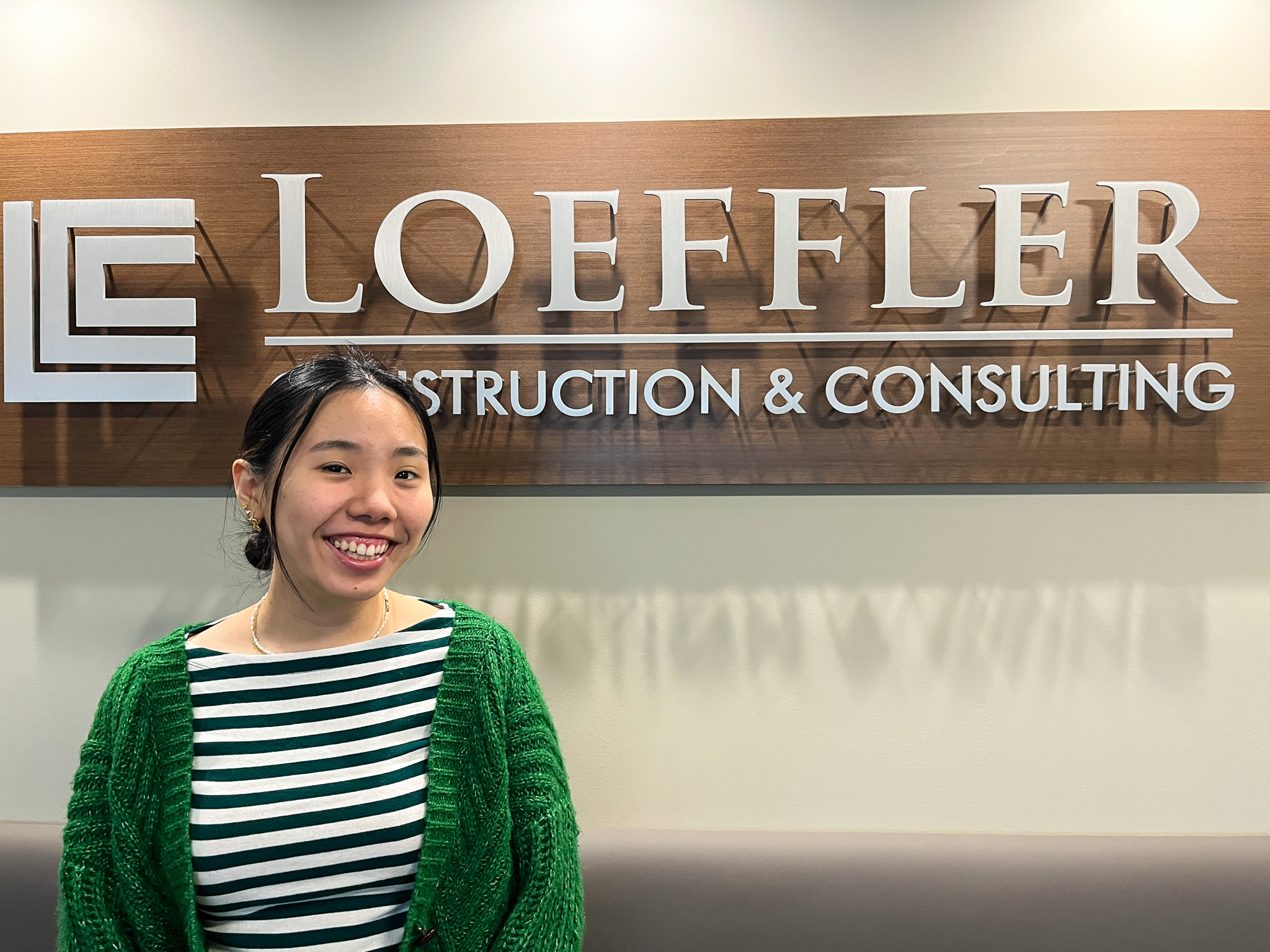 Meet Alyssa! She is currently a student at the University of Minnesota – Twin Cities and will be a senior this fall working towards a Bachelor of Science in Architecture with a minor in Computer Science. She finds interest with the practicality and tangibility of construction because of the more direct, physical results it creates. She is looking forward to working with the team this summer for the hands-on experience learning about the construction industry.
Our team understands the importance and value of nurturing the next generation of leaders in the construction industry. Our internship program provides hands-on experience working with industry leaders both in the office and in the field. Loeffler offers internships in a broad range of areas including preconstruction through construction and close-out, estimating, scheduling, quality control, engineering, presentations, marketing, and administration and involve our interns within teams and current projects. Loeffler has offered full-time positions to many of our interns. Interested in joining our team as an intern in the future? Send your resume to hiring@loefflerconstruction.com!