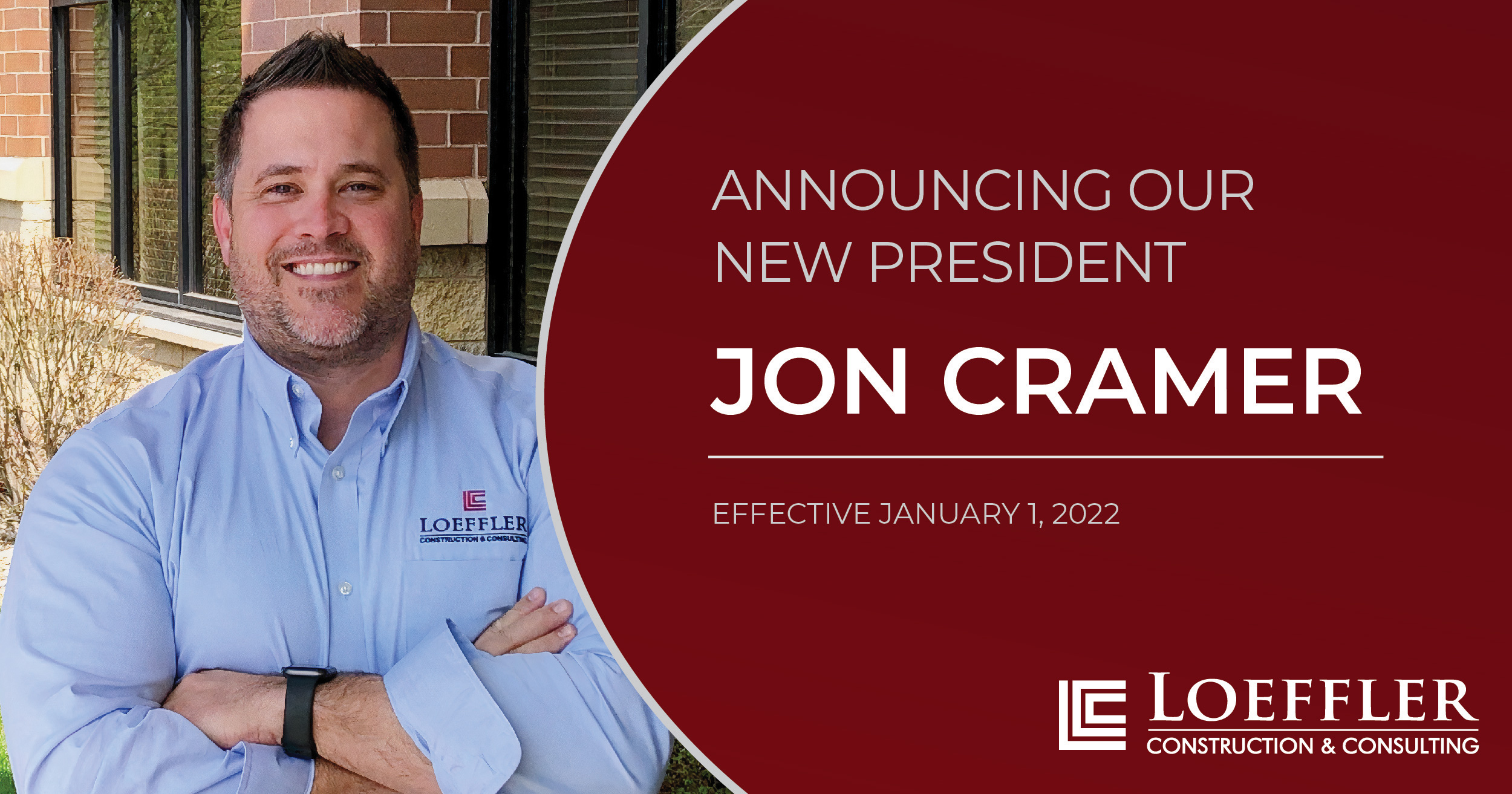 Loeffler Construction & Consulting (LCC) is pleased to announce the promotion of Jon Cramer to the position of President, effective January 1, 2022. 
Cramer joined LCC in April of 2019 and has since served as the Director of Operations. In his two and a half years with Loeffler, he has proven to be a strong leader with a deep understanding of Loeffler culture and a clear vision for the future. Under his leadership, LCC will continue to operate with our motto at the forefront of every decision: Integrity Built. This commitment has aided in the growth of our business over the last 11 years and has helped us become a trusted partner in the construction industry.  
Cramer says, "Having this opportunity is a true honor.  I'm thrilled to work alongside such strong construction professionals and even better people.  I'm excited for 2022 and can't wait to do my part to support our growing team!"
Jon will be taking over for Doug Loeffler, who has served as the President since 2010. Doug will continue to remain active within the company as CEO, with a focus on Business Development and strategy.
LCC was started by Doug and Tammy Loeffler in the basement of their home during the 2010 recession. Shortly after establishing the company in April 2010, they started adding staff. In January of 2011, against incredible odds, Loeffler was awarded a large data center project and secured renovation work at the University of Minnesota that provided a healthy backlog and the start of growth and profitability that continues to this day.
Entering our 12th year, Loeffler has now completed over $325 million dollars' worth of successful projects and has worked in 20 states.