Loeffler Construction and Consulting is excited to announce the addition of Nate McGhee as a Senior Cost Consultant!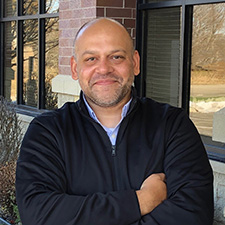 Nate McGhee
Senior Cost Consultant
Nate is an easy-going team player with a passion for meeting client's needs.  Holding degrees in both architectural drafting/estimating and business administration, Nate understands the impact construction has on the builder, the owner, and the community.  Throughout his 17 year career, Nate has developed a diverse portfolio spanning a wide range of project types, including municipal facilities, regional and international airports, manufacturing plants, corporate campuses, educational facilities, clinics and hospitals, residential and multi-family housing, government service buildings, correctional facilities, assisted living and senior housing.
Nate joined the Loeffler team in November 2020, and he brings a diverse background of sales, business development, estimating, consulting, and leadership.  Having worked from the vantage points of a supplier, general contractor, and consultant, Nate understands the challenges and opportunities that each entity experiences.  This understanding, paired with Nate's friendly and calm demeanor, make him well suited to serve both architects and owners throughout the project design process.
In his free time, Nate enjoys spending time with his wife and two daughters.  He is also an avid outdoorsperson that takes advantage of all of Minnesota's weather and seasons, spending as much time open-water and ice fishing as his schedule allows!