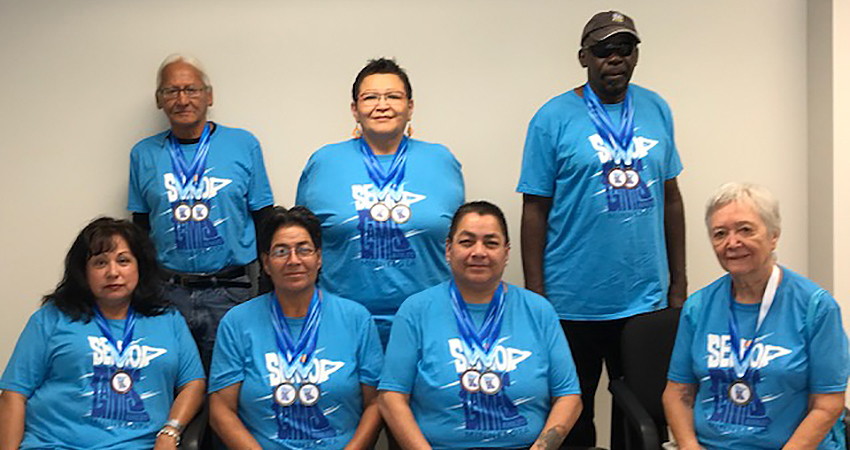 Loeffler Construction & Consulting was proud to support a group from the Minneapolis Native Community in their first appearance at the Minnesota Senior Games on August 16-19 in Mankato. The MN Senior Games is a 21-sport competition for men and women 50 and over, is a qualifying event for the 2019 National Senior Games, which will be held in Albuquerque, MN next June.
The National Senior Games Association (NSGA) is a non-profit organization dedicated to motivating active adults to lead a healthy lifestyle through the senior games movement. NSGA Member Organizations hold annual games with qualifying competitions in the year preceding the National Games. Athletes that meet specific criteria while participating in the State Senior Games qualify to participate at the national level. To date, the NSGA has held 16 summer national championships.
More than 600 competitors participated in the 2018 MN Senior Games, with the Minneapolis Elder Team bringing home 8 gold medals, 2 silver medals, and 2 bronze metals. All seven team members qualified for the 2019 Nationals. Congratulations to the team!