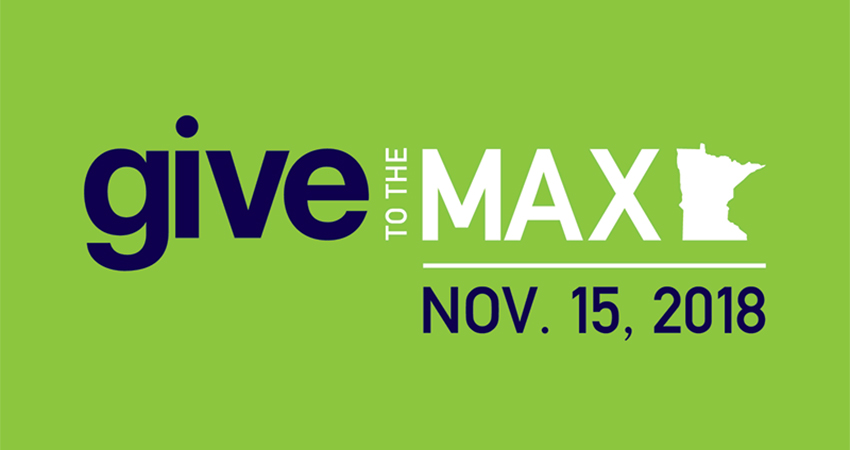 Give to the Max Day celebrates its 10th anniversary on Thursday, November 15, 2018! Join GiveMN and thousands of your favorite nonprofits and schools as we raise millions of dollars for the organizations which make our communities stronger. We at Loeffler Construction & Consulting have been proud to work with so many wonderful non-profit organizations over the years. If you are looking to support a cause, we encourage you to head on over togivemn.org today! In case you're interested, the organizations listed below are some of the nearest to our hearts.
Majestic Hills Ranch Foundation – Majestic Hills Ranch is a 501(c)(3) non-profit that offers Equine Assisted Activities and Therapeutic Riding to Children & Young Adults with Special Needs and Injured Military Personnel Active Duty & Veterans in Rehabilitation.
Mino Oski Ain Dah Yung – It has been a tremendous year for the Native Youth at ADYC and among our community. ADYC's capital campaign is 90% funded which means that they're close to crossing the finish line. In the spring, they'll finish up the last mile of their campaign marathon, and celebrate the grand opening of their 42-unit permanent supportive housing program located on University Avenue later in the year!
Project for Pride in Living, Inc. – PPL focuses on two core drivers of poverty – unemployment and homelessness – and insist that every one of their programs deliver superior results. PPL builds and manages over 1,300 units of safe, quality, affordable housing throughout the Twin Cities, with their employment readiness programs provide participants with the skills necessary to get and keep a job.
Artspace – Artspace is a nonprofit developer dedicated to creating, fostering, and preserving affordable and sustainable spaces for low-income artists and arts organizations. More than 1,500 artists and their families and 445 creative businesses across the country call Artspace "home". ***All gifts up to $20,000 will be matched dollar-for-dollar by TCF Foundation through the end of the year. Don't miss this special opportunity to double your impact!***
Aeon – Aeon is a nonprofit developer, owner and manager of high-quality affordable apartments and townhomes. It is our mission to create and sustain quality affordable homes that strengthen lives and communities. Thanks to the support of generous supporters like you, we are able to serve approximately 8,500 people each year. ***Every dollar you give on Give to the Max Day will be matched dollar for dollar up to $5,000.***