Construction is underway at the Lakeville Cherry View Elementary School, and a little rain won't stop this crew! Despite the less than ideal thunderstorm this morning, crews were out making sure that the project remains on schedule to complete this fall! Shout out to John Foley Masonry for their dedication to getting the job done!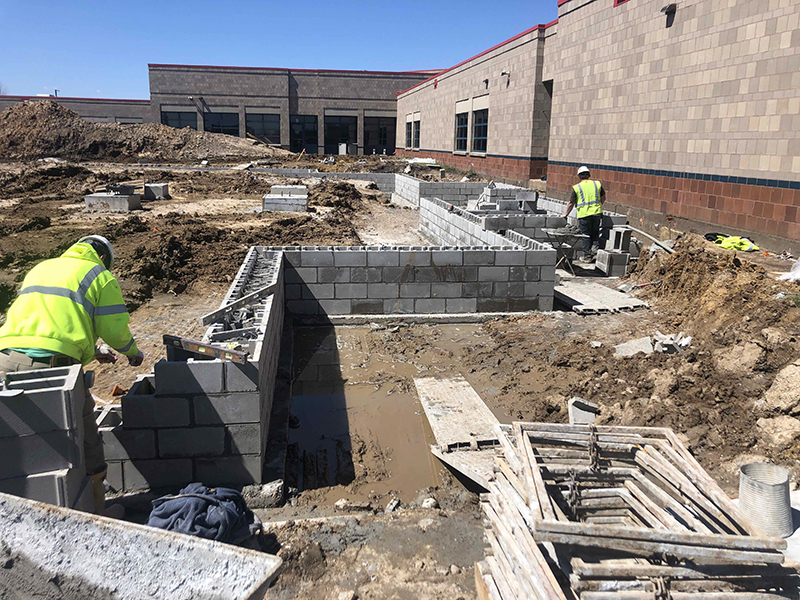 Loeffler Construction & Consulting is serving as the Construction Manager as Advisor on this fast-tracked project. Cherry View Elementary will receive two additions at each end of the building, which were designed by Wold Architects and Engineers. The additions will include six classrooms, one for each grade, kindergarten through fifth grade, two rooms dedicated to special education, three conference rooms, increased the number of restrooms and rooms designed to transform as the needs of the school change.
Stay tuned for more updates on this & other projects as the construction season warms up!