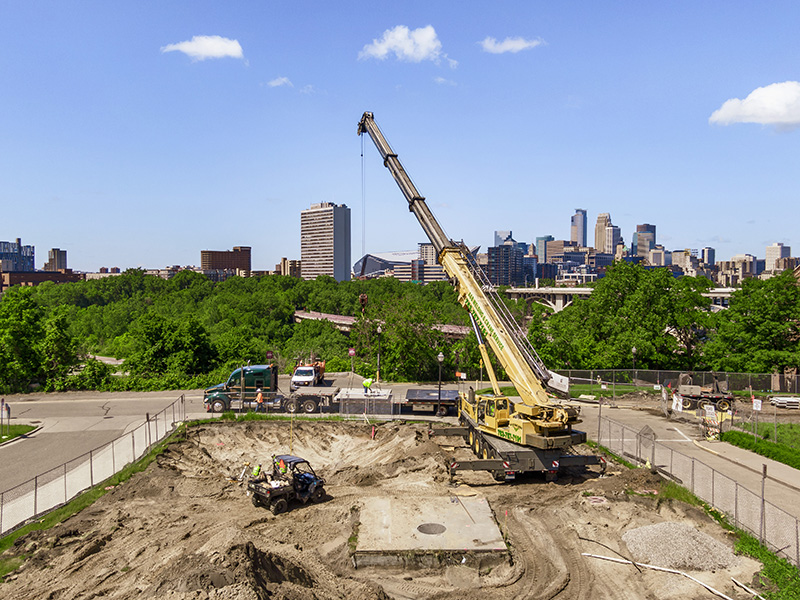 Construction is underway at the University of Minnesota Knoll Area Infrastructure Improvement Project! Loeffler is proud to be serving as the Construction Manager at Risk for this project.
Active construction on Phase I, which focuses on the improvement and reconstruction of East River Road and Pillsbury Drive, began on May 16th. Phase I will wrap up in October of this year, and construction will resume for Phase II in the summer of 2020. Phase II is focused on the reconstruction of the Institute for Child Development (ICD) access drive, as well as several other necessary updates to the surrounding area's infrastructure.
We will continue to update on the progress of this project as it continues to move forward!