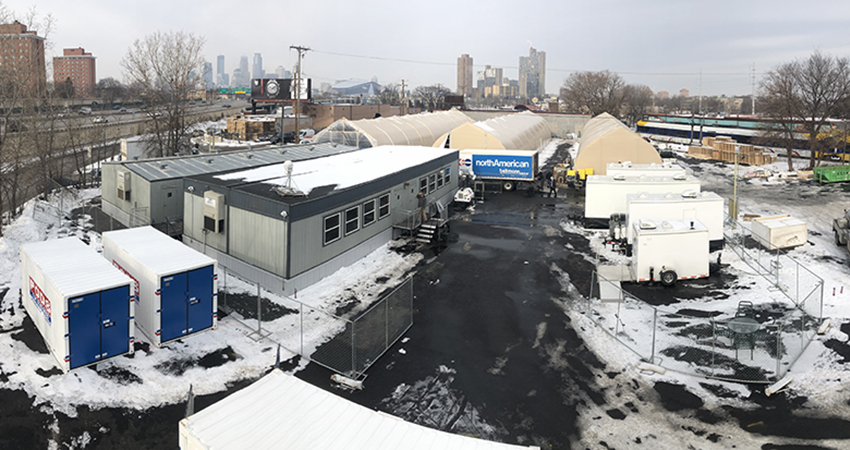 In October, the Minneapolis City Council approved $1.5 million in funding to construct a temporary Navigation Center on a site owned by Red Lake Nation at 2109 Cedar Avenue. The Navigation Center's mission is to provide a safe, clean, calm and flexible environment for individuals that were staying at the sprawling Minneapolis homeless encampment near Hiawatha and Franklin Avenue over the summer.
The Center, which opened in mid-December, has three heated Sprung shelters to accommodate up to 120 people. On-site services include traditional healthcare including Native healing practices, recovery and suboxone, housing services, meals, and storage for personal belongings. The site also has space for indoor and outdoor gathering. Red Lake Nation is partnering with Simpson Housing Services, which will provide shelter operational support at the Center. While shelters and emergency stabilization centers are not the long term answer to end homelessness, they are essential to ensure that all can live a safe, comfortable, and supportive life regardless of circumstances.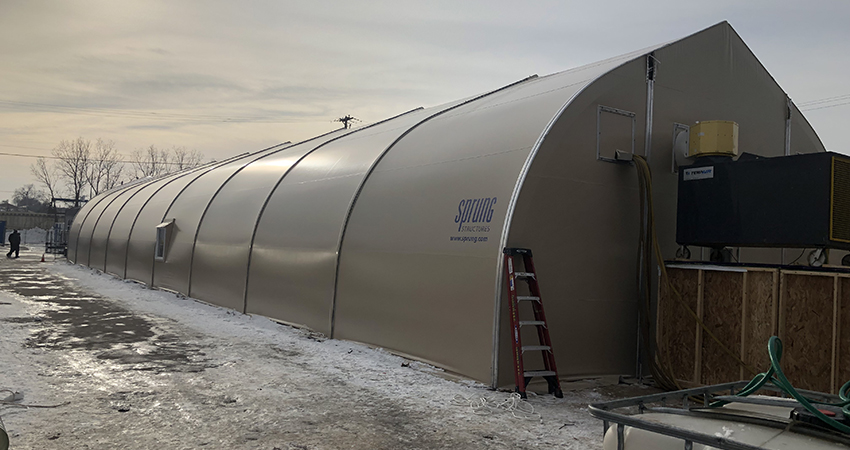 Loeffler Construction & Consulting is proud to have provided construction management services to help provide safer housing to those in need during the cold Minnesota winter. The Navigation Center will remain open through May 2019, at which point, our partnership with Red Lake will continue when we begin construction on the Mino-bimaadiziwin Housing Development on the Navigation Center site to provide a permanent housing solution.