On March 9th, despite some crazy weather including rain, sleet and more than 6 inches of snow, hundreds of teams of raced down the Buck Hill tubing track on covered queen-sized mattresses to help families and individuals in need. The 2019 SUBWAY® Bedrace for Bridging raised more than $120,000.
Loeffler Construction & Consulting sponsored 2 teams at this year's event, battling their way through five heats, barely missing the Championship round in the sophomore appearance. Thank you to Talon, Will, Sawyer, Eric, Matt, Luke, Anthony, and Chantal for braving the weather to support this great cause!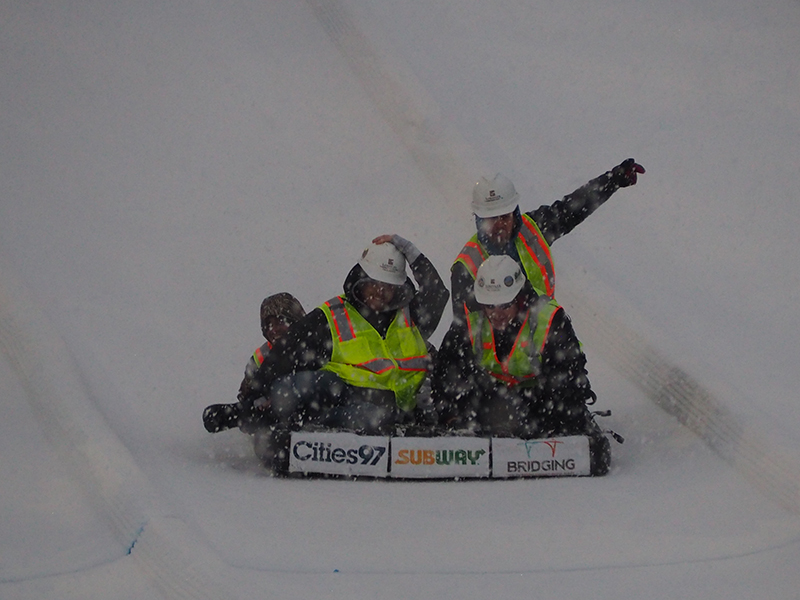 The SUBWAY® Bedrace for Bridging was created in 1999 by local SUBWAY® Restaurants to raise awareness and funds for Bridging. One-hundred percent of registration fees and donations benefit Bridging, a nonprofit organization serving the greater Twin Cities, by providing donated furniture and household goods to those transitioning out of homelessness and poverty. Bridging gives hope – and for many – a leap toward financial stability for the first time. Since 1987, Bridging has served nearly 90,000 local Twin Cities households, and reduces landfill space by 10 million pounds each year. To learn more and get involved, visit bridging.org or SubwayBedrace.org.