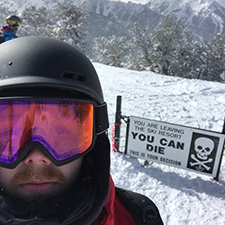 Talon DeWitz
Cost Consultant II
Talon's attention to detail and wholeheartedness towards his work opens the door to new relationships and project success. His capability of multitasking effectively is one of his strengths as an experienced cost consultant.
Talon graduated from the University of Minnesota with a B.S. Degree in Construction Management with a Commercial Track. In his history at Loeffler, Talon has worked with hands-on estimating and bidding processes as well as working closely with Design Firms to develop cost estimates, QA/QC, and scheduling in every market segment across the nation.
During his free time, Talon enjoys going snowboarding in the mountains, playing softball in the summer, spending time with friends/family, and riding his Harley Davidson.