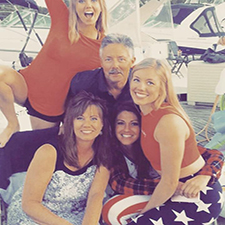 Rebecca Hovseth
Accounting Manager
Rebecca is a hardworking, ethical accounting manager and always strives for excellence. Whether it's a friend or business associate, she believes that trust is the foundation to all meaningful relationships and works hard to establish that trust.
Rebecca is a CPA, licensed in both MN and WI, and has a broad background working in various manager and accounting roles. Most recently, she has worked in public accounting for over 13 year completing reviews, audits and tax returns for businesses along with preparing and reviewing individual client tax returns. Rebecca has helped numerous clients with compliance issues and has been a trusted confidant and consultant over the years. 
In her free time, she enjoys boating, going on motorcycle rides with her husband and spending time with her family. She especially enjoys being entertained by her amazing little grandchildren.