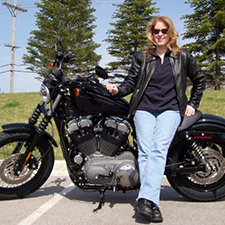 Michelle O'Rourke
Project Coordinator / EEO Officer
Michelle is knowledgeable and skillful while able to prioritize and complete an array of tasks aiding the construction process. She is dependable, hardworking, and will always greet you with a smile when you walk through Loeffler's front door.
Prior to joining Loeffler, Michelle worked at Gilbane Building Company in Milwaukee for 14 years. Her previous roles have included accounting and human resources. She is responsible for the EEO reporting on all projects in addition to other project coordinator duties. Michelle also gained significant experience working on the construction site at the Trillium Woods CCRC project for almost three years.
In her free time, Michelle enjoys motorcycle riding, traveling and playing with her dog.