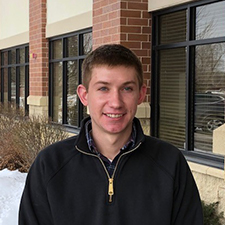 Sawyer Stecher
Superintendent
Sawyer is a quality focused superintendent that builds relationships with clients and associates using open communication and attention to detail to ensure each project is a success.
Sawyer started his superintendent career in 2015 and has a diverse background of projects including: multi-family residential, hospitality, and historical renovation. He is determined in his approach to keep every project running smoothly and safely. Prior to starting his construction career Sawyer earned a B.S. in Construction Engineering from Iowa State University.
In his free time Sawyer enjoys golfing, hanging out with friends and family, and watching the Cyclones.