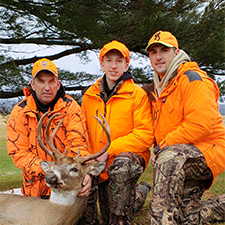 Mike Bednarek
Superintendent
Mike is an honest, dependable, and enthusiastic superintendent that will go out of his way to care for his clients and subcontractors. He is known for his upbeat attitude and professionalism.
Mike has been working in different facets of the construction industry for over 30 years developing extensive construction expertise and knowledge. He developed his hard work ethic and never quit mentality while growing up on a dairy farm. He is determined to ensure the customer's satisfaction on all his projects.
Outside of work Mike enjoys hunting, fishing, competitive shooting, and spending time with his wife, Marge, and three children Bailey, Bryan, and Brady.