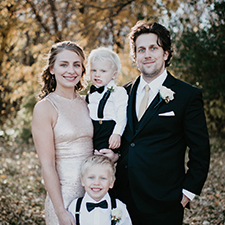 Matt Hawk
Project Engineer
Matt is known for his drive to provide exceptional service and desire to add value in any way he can. His strong analytical, problem solving, and leadership skills coupled with a comprehensive knowledge of construction systems makes him a valued resource to Loeffler Construction and our clients.
After spending the first ten years of his career working in facilities management, Matt graduated from the University of Minnesota with a bachelor's degree in construction management. In his construction career, Matt strives to leverage his extensive background of technical building knowledge and vendor management to oversee projects with an eye towards producing long term value.
In his free time, Matt enjoys spending time with his wife and two young sons, boating, and working on home improvement projects.