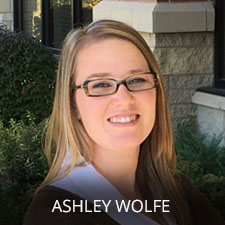 Ashley Wolfe
Marketing Manager
With over 10 years of marketing and graphic design experienced in the architectural design and construction markets, Ashley Wolfe is skilled in developing and coordinating strategic marketing directives to grow company visibility and generate new business. She is an adept story teller that excels at communicating the unique challenges and solutions of each and every project.
Ashley has a Bachelor of Science in Interior Design from the Art Institutes International Minnesota. Prior to joining Loeffler, she worked as the Marketing Communications Manager for SPEC MIX, LLC. There, she worked closely with Mason Contractors across North America on their workforce development and recruitment initiatives.
In her free time, Ashley enjoys spending time with her husband and kids and playing with their dogs.