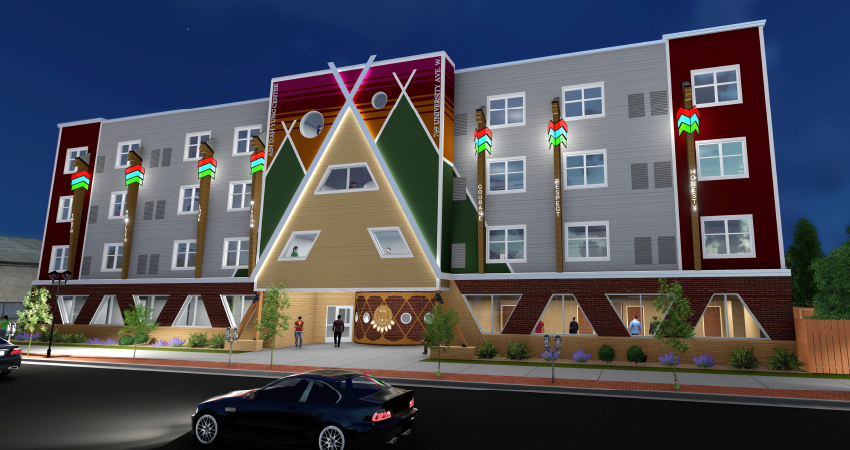 Founded in 1983, the Ain Dah Yung Center offers emergency shelter, transitional housing, life skills training, parenting education, legal advocacy and services related to children's mental health, chemical prevention and more.
The "Mino Oski Ain Dah Yung", which means a "Good New Home" in Ojibwe, will be a 42-unit supportive housing project on University Avenue in St. Paul geared toward homeless, American Indian young adults between 18 and 24. Developed in partnership between the Ain Dah Yung Center and Project for Pride in Living, the four-story, 50,000 SF project aims to help the young adults reconnect with their culture and learn to live independently. Designed by DSGW Architects, it features gathering spaces for cultural ceremonies, workshops for bead-working and drum-making, a sweat lodge, a sacred medicine garden, classrooms, a technology center, job training and other support services.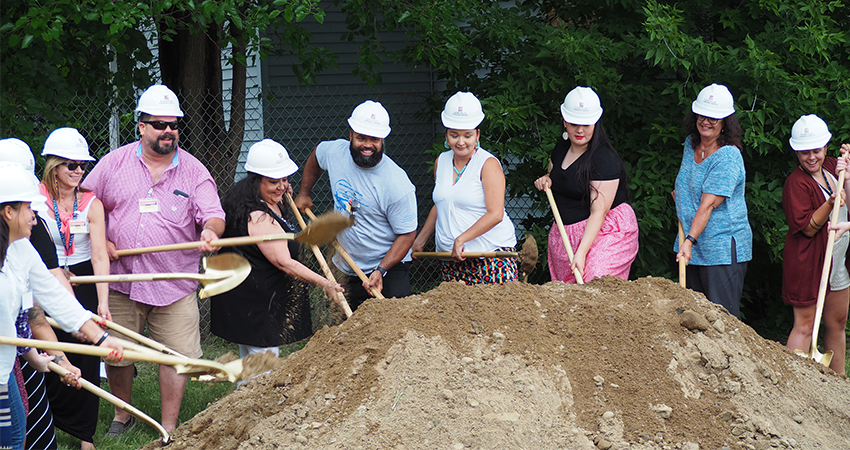 On Wednesday, July 11th the project team and stakeholders celebrated a ground breaking at the University Avenue site. The event combined the ground breaking with a ceremonial ground blessing by Mille Lacs Band of Ojibwe elder Herb Sam. The project is slated to begin construction early this fall, wrapping in summer 2019. Loeffler Construction & Consulting is proud to partner with ADYC and PPL on this extraordinary project, and we can't wait to see the positive impact it has on the community.
See the article in Finance & Commerce!